How to Make Use of x10tv Cheap Banner ad and RSS FEED Online Targeted Advertising Ads Package
For years now, internet banner advertising has captured the World Wide Web for it has become a large help in saving an amount of money while reaching beyond territories. Banner advertising played a major part in market trafficking all over the internet and many individuals and companies have bought themselves these cheap internet banner advertising. Some made use of it financially; others have no idea on what to do with it.
With your cheap internet banner advertisement, would you just sit in front of your computer and wait for people to notice you? Would you let your company get trampled by other company's marketing strategies?
Okay, so you admit you bought internet banner advertising, but does that mean you won't do anything about it because it costs cheap?
These following steps will help you get up on your feet and make your cheap internet banner advertising priceless. With these simple instructions, there will always have traffic on your website.
First, to be able to capture the attention of your target audience, your title and topic should be thought of with concern. You have to make the people believe that your cheap internet banner advertising is worthy of their time. The advertisement has to meet the audience's need.
For the people to bring attention to your internet banner advertising, you should be able to raise the curiosity and convince the people. You should be able to deliver your products or services with strong words that may lead the target audience at deciding.
You should be able to constructs words on your advertisements that could lead the target audience that you are directly talking to them to give a sense of familiarity on your services.
As you persuade the people by calling for them and directing them to buy or entail your services, they give importance to your business proposal. Your cheap internet-based banner advertising will become one of the sought for ads there are.
Make sure to present your ads to the global community repeatedly to get them familiar with you and your services.
Always remember that having a website doesn't mean it could sell products by itself. You must be sure to accompany it with marketing strategies. By buying banner advertising, you or your company would save time and money while achieving market sales. These internet banners advertising may come cheap, but it could lead you or your company to riches.
X10Tv Offer Cheap Targeted Banner Advertising Packages That Bring You Results...TESTED WAYS to DO it...
Promote your website here at x10tv.com. With x10tv.com, we are providing you with a special package so that you can promote your product or website for a very reasonable price on our website, blogs, and our Join Venture network sites.
Pay Version:
Targeted Redirect Link Cloak BOOKMARK ADS PACKAGE...
The Best Advertising Package You EVER SEEN
1- TARGETED NICHES ROTATION RSS FEED SEARCH ADS, Your RSS FEED will rotate at the TOP and BOTTOM of Each Niche Category, it will show 5 links at the top and another 5 at the bottom on every page of that Keyword Category.
2- Redirect Link Cloak BOOKMARK ADS PACKAGE
Here is how the Redirect Link Cloak Bookmark Ad works.
When a visitor visit one of the Join Venture Blog or x10tv.com and ANYTIME they click on the "My Latest Update Collection" Banner at the bottom of all our JOIN VENTURE BLOGGER BLOGS, it will redirect to the JV Blog-Directories Contents Info Disclaimer Page when they click on agree to Disclaimer, it will redirect to Sponsor Advertiser Ad Website, (Which is YOUR WEBSITE) and the Sponsor Website will have a Banner at the bottom showing " Click here Skip Sponsor Ad" it will go to One of OUR JV BLOGGER BLOG with Blog Directory, and YOUR (Advertiser) permanent static banner ad at the TOP of the Niches Categories Home Page, that will stay there with the visitors when they researching while navigating OUR JOIN VENTURE BLOGGER BLOGS. Whenever they click on it, it will redirect to "Sponsor Advertiser Ad Website".
That means your advertiser sponsor ad follows and stays with OUR JV BLOGGER DIRECTORIES, all the time, when someone bookmarks it and comes back to do more research, they will visit YOUR Advertiser sponsor site first before it redirects to our blogger blogs, all the time. Which brings you free traffics to your website, blog, and your sponsor ad OFFER.
The more you advertise the more free traffics to your website, while increasing your profits with YOUR OFFER, and YOUR products and services, or even your affiliate program, YOU might ALSO...Get our JOIN VENTURE BLOGGER attention or interested with your offer and start writing reviews about your products and services that YOU are promoting at our JV blogs...
Here's an example of how the ad navigates, click here to see how it works...
What is the benefits of a permanent static banner ad, that you can get out of it.
Targeted visitors looking at your ad in the Niche Category that related to your offers

Targeted audience will increase your visitors to your site and also increase your sale

Targeted Reviews Articles that relate to your products and services will increase your sale

People can find your offer easier whenever they need it

Your banner ad is like an image post on the site, which looks like part of the info on the post

Adblocker can't block your ad

Your URL Address Link that redirects to your site look like a recommended follow link to your site when the search engine craw our blogs.

You can test your banner ad performance to see which banner image gets you the best result on the CTR...and you can use that banner on other banner ads Advertising sites, that you know you going to get the best CTR with the minimum impression. Especially you buy banner ad advertising by impression.

By using OUR Article permanent static banner ad, you get viewers from all x10 tv JV Blogger Blogs

.
The Targeted Redirect Link Cloak BOOKMARK ADS PACKAGE comes with:
-TARGETED NICHES ROTATION RSS FEED SEARCH ADS...Unlimited impressions for 1 year
- TWO Links Cloak, ONE to YOUR Website, One at Top Header Spot, that Follow permanently static banner ad with unlimited Return impressions to your site for 1 Year.
- 20,000 Featured Banners Side Banner Spot (At Disclaimer Page and JV Member Area)
- 50,000 Redirect Disclaimer Banner ad.
This is the ad package you be getting for $0.50 per day with unlimited Return impressions to your site, with our Bookmark ad, that Include 50,000 Rotation banner impressions, that guarantee 2000 banner ad click through rate to your sponsors site, and unlimited impressions RSS FEED targeted Rotation ad, total for the 1-year package is $182.50 with the Early Bird Special...50% Advertising Discount promotion at $91.25 per Year...Which Only cost YOU $0.25 a Day...
You Have to Purchase Your Ad Package Here to GET the
Early Bird 50% Special Discount CODE to Activate Your Ad at Advertiser Account Area
At ONLY $91.25 Per Year
BEST TIME to Advertise is when THEY NEW and GROWING...
YOU get MORE targeted IMPRESSIONS at a CHEAP RATE
WHEN there are NO others Competitions ADS Yet...
Copy the Following Discount code that needed to activate the AD
Code-Eric-Ten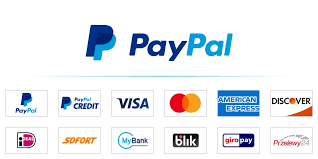 You still get the same special package price when you renew your ad campaign, without worrying about the increase in prices.
Only for
Early Bird Special (First 10,000 Ad Package ONLY)
After 10,000>>>$182.50 per Year